Shamokin Police Department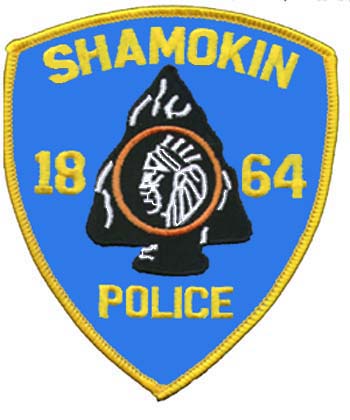 Ray Siko - Chief of Police
Public Safety Director - Mayor Richard Ulrich
Click Here to pay fines online
511 North Franklin Street
Shamokin PA 17872
Telephone: (570) 648-5708
Fax: (570) 648-5700
A full-time department, staffed 24 hours a day, the Shamokin Police Department is commanded by Ray Siko, Chief of Police. The chief has overall responsibility for all divisions. The Department currently consists of ten sworn officers including the chief, two special officers, and one civilian employee. The department has always been known for staying up to date and changing with the times and needs of the community. There are many officers within the department trained as tactical officers, crime scene investigators, narcotics enforcement officers, bike patrol officers, crime scene photographers, accident reconstruction specialists, arson investigators, and polygraph examiner to name a few. All officers are trained in hazardous material recognition and identification, first aid, CPR and AED, and five officers are certified emergency medical technicians. The department also takes part in and sponsors many community activities such as National Night Out, Bicycle Safety, "Eddie the Eagle" gun safety, D.A.R.E. program, Take 25, Community Movie Night, Stranger Danger, Halloween Safety, finger printing services, and toys for tots.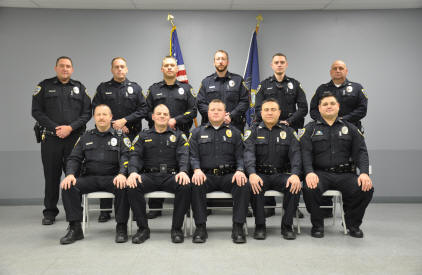 Front Row L to R Ptl Scott Weaver, Cpl Jarrod Scandle, Chief Darwin Tobias III, Cpl. Bryan Primerano, Ptl Nathan Rhodes.
Back Row L to R Ptl Matthew Dunn, Ptl Shane Mowery, Ptl. Mark Costa, Ptl William Zalinski, Ptl Brandon Cohick, Ptl Ray Siko
---
IN MEMORY



Corporal David W. Witmer
End of Watch: Sunday, November 13, 1983
Gunned down when he answered a mutual aid call from Zerbe Township Police Department.
Corporal Witmer was the first Shamokin Police Officer killed in the line of duty.
Officer Down Memorial Page Remembers...
---